Cooling System Repair
A car overheating can be caused by a variety of different sources. Engine combustion going above to 2000 degrees fahrenheit, your car has a lot of heat to deal with. If you're vehicle is running hot or leaking anti-freeze/coolant, here at McFarland's Mobile Mechanics we have the knowledge to understand what various signs to look for when you're vehicle is going through these issues.
These issues can be very harming to your vehicle if neglected. Without proper care of the cooling system, overheating can cause warped head gaskets and can also even damage components in your engine, which can cost a pretty penny.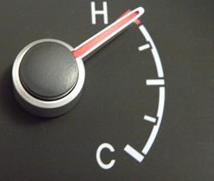 You can count on McFarland's Mobile Mechanics to get your vehicles cooling system working efficiently and also with preventative maintenance.
Give us a call today for more information and to schedule an appointment to have McFarland's check-up on your current cooling system!
971-241-7057